LONDON – August 15, 2018 – Align, the premier global provider of technology infrastructure solutions, announced today that it has been shortlisted for the "Best Cloud Computing Provider" and "Best Cyber-Security Solution" categories in the CTA Intelligence European Services Awards 2018. The company was also recently nominated in the HFM US Hedge Fund Services Awards for the categories "Best Tech Infrastructure Provider" and "Best Cyber-Security Service."
Returning for the fourth year, the CTA Intelligence Services Awards recognize and reward those CTAs and managed futures service providers that have demonstrated exceptional growth, customer service and innovative product development over the past 12 months.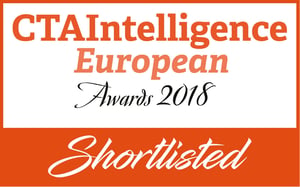 "We are honored to receive these shortlist nominations by one of the most revered award programs in the world," said Vinod Paul, Chief Operating Officer (COO) of Align. "Align's leading-edge Cloud Services and robust Cybersecurity Advisory Practice, Align Cybersecurity™, were designed with our clients in mind and are continually enhanced to meet their evolving needs. Built by subject matter experts and certified engineers, these customizable solutions mitigate risk and compliance burdens while empowering secure, agile mission-critical services."

Align offers multiple managed cloud options, including Managed Hybrid, Private and Public Cloud Solutions. Align's pioneering approach provides a unique suite of cybersecurity compliance and risk management services to its customers, encompassing Security Awareness Training, 24x7x365 Monitoring, Managed Threat Protection (Align Guardian), an Outsourced virtual Chief Information Security Officer (vCISO), a Centralized Client-Dedicated Portal and more.

The CTA Intelligence Services Awards 2018 will take place in London on Thursday, September 20, 2018. You can view the complete shortlist here. For more information regarding Align's award-winning solutions, visit their Professional Services, Managed IT Services and Data Center Design and Build pages.

About Align
Align is a premier global provider of technology infrastructure solutions. For over 30 years, leading firms worldwide have relied on Align to guide them through IT challenges, delivering complete, secure solutions for business change and growth. Align is headquartered in New York City and has offices in London, Chicago, San Francisco, Arizona, New Jersey, Texas and Virginia. Learn more at www.align.com and www.aligncybersecurity.com.
---
Press Contact Information
Align
Katie Sloane
+1 212-844-4078
ksloane@align.com