Align Recognized as Best Cloud Services Provider for Fund Managers in
Hedgeweek US Awards
NEW YORK, NY – November 3, 2020 – Align, the premier global provider of technology infrastructure solutions and Managed IT Services, today announced that it has been voted as "Best Cloud Services Provider" in the 2020 Hedgeweek US Awards. This recognition is based on an online peer-review survey in which investors, hedge fund managers and service providers are invited to nominate a "best in class" in a variety of categories.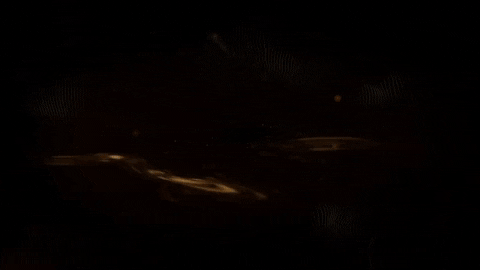 As the industry's first Tier 1 Microsoft Azure Cloud Services Provider, Align spearheaded the adoption of public cloud computing as the optimum foundation from which a modern fund manager's IT environment should be designed.
"Despite the fact that the pandemic has presented unprecedented challenges for everyone, Align's unparalleled Managed IT platform and bar-raising approach to client service enabled us to efficiently deliver results for our customers and help them seamlessly transition to remote workforces," said Chris Zadrima, Director of Managed Services at Align. "When faced with adversity in 2019 and 2020, our clients were able to improve company-wide collaboration and real-time communication through leveraging tools, such as Microsoft Teams."
"In March of 2020, 100% of Align's Managed Services clients transitioned to an entirely decentralized workforce overnight by embracing our secure public cloud platform with built-in cybersecurity controls," said Vinod Paul, Chief Operating Officer of Align. "We achieved this through executional excellence and ensuring our customers are always well positioned to adapt and grow against a backdrop of the ever-evolving regulatory and business landscapes."
"We are honored that the investment management industry has recognized our Managed Cloud Solutions as the superior solution for fund managers and SEC-registrants," said John Araneo, Managing Director and General Counsel of Align. "No other organization has demonstrated a better understanding of the regulatory requirements, operational demands and investor expectations imposed on investment managers and no solution provides such a multi-faceted and elegant solution to each respective challenge. We believe our team has created the new prototype Managed IT Services Provider model for the investment management space, certainly for the new decade and beyond."
For more information regarding Align's Managed Cloud Services, click on the button below or contact us here.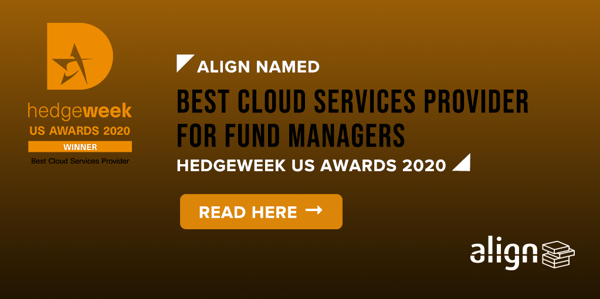 Access the release on Business Wire here.
About Align
Align is a premier global provider of technology infrastructure solutions. For over 33 years, leading firms worldwide have relied on Align to guide them through IT challenges, delivering complete, secure solutions for business change and growth. Align is headquartered in New York City and has offices in London, Chicago, San Francisco, Arizona, New Jersey, Texas and Virginia. Learn more at www.align.com, and follow @AlignITAdvisor. Check out our blog here.
---
Press Contact Information
Align
Katie Sloane
+1 212-844-4078
ksloane@align.com