Align Strengthens Managed Services, Cybersecurity Offerings and Technology Solutions through SOC 1 Type II Attestation and HIPAA Security Rule Compliance Report
Independent Audit Verifies Align's Internal Controls and Processes and HIPAA Security Rule Compliance
NEW YORK, NY – December 6, 2017 – Align, the premier global provider of technology infrastructure solutions, today announced that it completed its SSAE 18 (SOC 1) Type II audit. This attestation marks another milestone for Align, validating its ongoing commitment to delivering industry-leading services to its clients by operating at the highest level of transparency and standards.
"For over 30 years, our customers have depended on us to build and manage their technology in addition to protecting their sensitive business information," stated Jim Dooling, CEO of Align. "This certification process builds upon Align's enduring commitment to full transparency and delivery of services to the highest standards in the industry."
KirkpatrickPrice, a licensed CPA and PCI QSA firm, performed the audit and appropriate testing of Align's controls that may affect its clients' financial statements. In accordance with SSAE 18 (Statements on Standards for Attestation Engagements), the SOC 1 Type II audit report includes Align's description of as well as the detailed testing of its controls.
"Many of Align's clients rely on Align to protect consumer information," said Joseph Kirkpatrick, Managing Partner with KirkpatrickPrice. "As a result, Align has implemented best practice controls demanded by their customers to address information security and compliance risks. Our third-party opinion validates these controls and the tests we perform provide assurance regarding the managed solutions provided by Align."
Align's Managed IT Services and Cybersecurity Practice delivers secure, strategic and outcome-driven solutions for its customers. Align's team of certified, highly technical experts has the experience, adaptability and decision-making maturity to maintain clients' entire IT ecosystems and address operational risk management issues.
"This attestation represents another significant achievement in Align's ongoing commitment to ensure industry-leading managed service and cybersecurity solutions for its clients and customers," said Vinod Paul, COO of Align. "Over the past year, Align has developed exclusive reporting platforms for its clients built upon technologies utilizing the ServiceNow platform. These investments allow our clients full transparency of their business processes with smart and safe workflows and data management."
About Align
Align is a premier global provider of technology infrastructure solutions. For over 30 years, leading firms worldwide have relied on Align to guide them through IT challenges, delivering complete, secure solutions for business change and growth. Align is headquartered in New York City and has offices in London, Chicago, San Francisco, Arizona, New Jersey, Texas and Virginia. Learn more at www.align.com and www.aligncybersecurity.com.
About KirkpatrickPrice
KirkpatrickPrice is a licensed CPA firm, PCI QSA, and a HITRUST CSF Assessor, registered with the PCAOB, providing assurance services to over 600 clients in more than 48 states, Canada, Asia, and Europe.
For more information, visit www.kirkpatrickprice.com.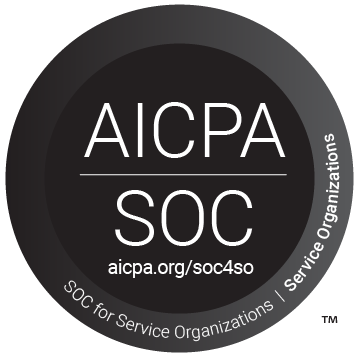 ---
Press Contact Information
Align
Katie Sloane
+1 212-844-4078
ksloane@align.com