NEW YORK, NY – March 14, 2019 – Align, the premier global provider of technology infrastructure solutions and managed IT services, today announced that it has been named "Best Global Cyber-Security Services Provider" for hedge funds in the 2019 Hedgeweek Global Awards. The accolade is based on an online peer review system in which prime brokers, institutional and high net worth investors, managers, fund administrators, custodians and advisers are invited to elect a "best in class" in a variety of categories.
"The investment industry is undergoing a radical shift where hedge
funds of all sizes are now shedding the false sense of security they once had with legacy IT service providers," said Vinod Paul, Chief Operating Officer of Align. "Top performing funds have moved away from expensive, rigid private cloud models and toward more nimble but scalable public cloud services with built-in cybersecurity features. Align is at the forefront of this revolution, uniting our Managed IT Services and Cybersecurity Advisory Practice to serve the evolving needs of our customers better and to create solutions that enable a seamless transition to the public cloud."
Previously, cybersecurity and cloud computing solutions were typically dislocated offerings that firms had to hire multiple vendors for, which introduced complexities, inflated costs and presented opportunities for hackers to attack any underlying gaps in the foundation. No other service provider has embraced managed public cloud services and cybersecurity risk management as quickly and profoundly as Align. By bolstering their core offering, Align has designed the most advanced, flexible and secure IT solution, as well as further defined their footprint in the investment industry.
"Align's unique ability to act as both a Managed IT Service Provider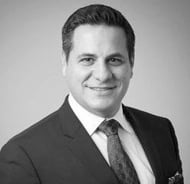 and as a Cybersecurity Advisor creates immediate and meaningful efficiencies for those clients who would otherwise be forced to manage several disinvested service providers in squaring the circle of building a modern Cybersecurity Program," said John Araneo, Managing Director and General Counsel at Align. "The most successful fund managers have accepted the simple reality that IT and cybersecurity are inextricably intertwined and their IT environment, in whatever form so chosen, must both readily provide inherent cybersecurity technical controls and provide a construct upon which operational controls may be easily designed. When our clients realize they can achieve this through a singular advisor, everybody wins."
About Align
Align is a premier global provider of technology infrastructure solutions. For over 32 years, leading firms worldwide have relied on Align to guide them through IT challenges, delivering complete, secure solutions for business change and growth. Align is headquartered in New York City and has offices in London, Chicago, San Francisco, Arizona, New Jersey, Texas and Virginia. Learn more at www.align.com and www.aligncybersecurity.com.
---
Press Contact Information
Align
Katie Sloane
+1 212-844-4078
ksloane@align.com