Company Shortlisted for Cloud Computing Innovation, Best Managed IT Services and Best Cybersecurity Solution
NEW YORK, NY – January 10, 2018 – Align, the premier global provider of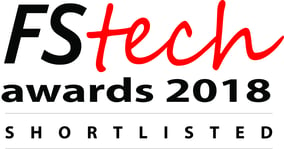 technology infrastructure solutions, today announced it has been shortlisted for "Cloud Computing Innovation of the Year" in the FStech Awards.
The company also made the shortlist for the CTA Intelligence US Services Awards 2018 in the "Best Cyber-Security Solution" and "Best Cloud Computing Provider" categories. Additionally, HFM US Technology Awards 2018 has selected Align as a finalist for "Best IT Managed Service," "Best Infrastructure Provider" and "Best Cyber-Security Solution."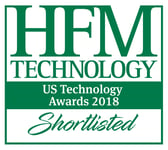 "On behalf of Align, we are honored to be named a finalist in these esteemed award programs, which recognize our team's unfailing commitment to IT excellence, innovation and keeping our clients safe from cyber threats," said Vinod Paul, COO of Align. "The company continues to innovate and enhance our services to ensure we always provide clients the advanced technology and fully-managed solutions they need to operate at the highest efficiency while providing them the security, reliability and flexibility they require."

Now into their 18th year, the FStech Awards, hosted by FStech Magazine, are the showcase for excellence and innovation within the UK and EMEA financial services sector. The event was attended by over five hundred guests in 2016 and this year is set to be bigger than ever.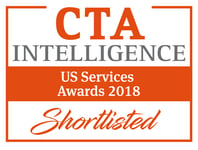 The winners will be determined by an independent judging panel and announced at the renowned FStech Awards Gala and Dinner on March 22, 2018, at the prestigious London Marriott Hotel, Grosvenor Square.

Align's award-winning Managed IT Services include comprehensive Cybersecurity Advisory Services, Align Private Cloud, Public Cloud, and Hybrid Cloud Solutions, Colocation Services, Align Guardian (Managed Threat Protection), End User IT Support, IT Operations and Scalable Resourcing. With Align's Managed IT Services, many of the world's largest financial firms, retailers and Fortune 500 providers have been able to reduce the cost of their IT operations, minimize risks and ultimately provide better service to clients.
About Align
Align is a premier global provider of technology infrastructure solutions. For over 30 years, leading firms worldwide have relied on Align to guide them through IT challenges, delivering complete, secure solutions for business change and growth. Align is headquartered in New York City and has offices in London, Chicago, San Francisco, Arizona, New Jersey, Texas and Virginia. Learn more at www.align.com and www.aligncybersecurity.com.
About the Awards
FStech Awards
The FStech Awards, the official awards show of FStech Magazine, represents the pinnacle of best practice, a chance to learn from the best, a fantastic gala dinner, entertainment and the chance to network with the best of the industry. It's FREE to enter the awards and you can put your organization forward in as many categories as you wish. Find out more: www.fstech.co.uk/awards.
2018 US Hedge Fund Technology Awards
The 2018 US Hedge Fund Technology Awards recognize and reward IT and software providers serving the hedge fund sector, that have demonstrated exceptional customer service and innovative product development over the past 12 months. Find out more: https://hfmustechnologyawards.awardstage.com/.
CTA Intelligence US Services Awards
The CTA Intelligence US Services Awards, now in their fifth year, aim to recognize and reward those service providers to the US managed futures industry, that have demonstrated exceptional customer service, innovative product development and growth over the past 12 months. Find out more: https://ctausservicesawards.awardstage.com/.
---
Press Contact Information
Align
Katie Sloane
+1 212-844-4078
ksloane@align.com