The list from CRN® Recognizes companies for Outstanding Performance & Growth
New York, New York, August 7, 2023 – Align, the premier global provider of technology infrastructure solutions, announced today that CRN®, a brand of The Channel Company®, has named Align to its 2023 Fast Growth 150 list. With this list, CRN recognizes the fastest-growing North American technology integrators, solution providers, and IT consultants for their substantial growth and meaningful performance over the previous two years. To maintain consistent growth within the highly competitive and rapidly advancing IT industry, solution providers need to constantly evolve to keep ahead of consistent changes within the market. CRN's Fast Growth 150 list acknowledges companies that have crossed this threshold and demonstrated an ongoing dedication toward success and innovation.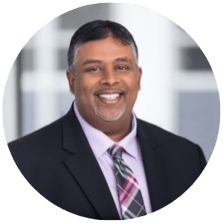 "We are honored to once again be recognized on CRN's Fast Growth 150 list," says Vinod Paul, Chief Operating Officer of Align. "We are constantly striving to provide our clients with a solution that is designed to keep pace with the rapidly changing conditions in the financial services industry. Our choice to focus largely on one industry, especially one that is so regulated, has allowed us to create a truly tailored solution that has a marked impact on the success of our clients."
Align has developed a suite of Managed Services solutions specifically designed to serve the alternative investment space, a highly regulated industry. As the SEC has continued to set forth increasingly stringent regulations, Align's Managed IT Solutions have evolved in tandem to provide secure and compliant services and solutions that grant their clients peace of mind. This past year specifically, Align has engaged in new partnerships with leading cybersecurity providers to bolster their solution allowing clients to adequately fight cyber threats and minimize their impact.
"With the highly competitive and rapidly growing IT industry, CRN's 2023 Fast Growth 150 list highlights industry-leading companies and their ability to outpace an ever-evolving landscape," said Blaine Raddon, CEO of The Channel Company. "All of the companies on this year's list represent the very best in business intelligence and strategy, inspiring fellow industry members and proving that with perseverance, sustained growth is an attainable achievement in even the most chaotic business climates."
A sample of the 2023 Fast Growth 150 list will be featured in the August issue of CRN Magazine. Subscribe for your free copy of CRN magazine today. You can also view the complete list online at www.crn.com/fastgrowth150.
About Align
Align is a premier global provider of technology infrastructure solutions. For over 35 years, leading firms worldwide have relied on Align to guide them through IT challenges, delivering complete, secure solutions for business change and growth. Align is headquartered in Dallas, Texas and has offices in New York, London, Chicago, San Francisco, Arizona, New Jersey, and Virginia.
Learn more at www.align.com.
About The Channel Company
The Channel Company enables breakthrough IT channel performance with our dominant media, engaging events, expert consulting and education, and innovative marketing services and platforms. As the channel catalyst, we connect and empower technology suppliers, solution providers, and end-users. Backed by more than 30 years of unequalled channel experience, we draw from our deep knowledge to envision innovative new solutions for ever-evolving challenges in the technology marketplace. www.thechannelcompany.com
Follow The Channel Company: Twitter, LinkedIn, and Facebook.
© 2023 The Channel Company, LLC. CRN is a registered trademark of The Channel Company, LLC. All rights reserved.
The Channel Company Contact:
Natalie Lewis
The Channel Company
nlewis@thechannelcompany.com