ALIGN NAMED CIO APPLICATIONS'
TOP 10 DATA CENTER CONSULTING/SERVICES COMPANIES FOR 2018
The following article originally appeared in the November Issue of CIO Applications Magazine. Click here to view Align's Profile.
In this exclusive interview with CIO Applications, Tom Weber, Director, Data Center Design & Build solutions discuss Align's deep expertise across data center design, construction, collaboration, and complex migrations.

Founded in 1986, Align started its operations at a time when hosting data center at a company's corporate office was the norm. Initially focused on the financial sector, Align initiated many technological projects on the trading floors that would enhance the traders' ability to execute and clear trades in an efficient and timely manner. Over the years, the company has transitioned to offer data center design & build solutions for customers seeking purpose-built or multi-center managed data centers. Today, under the leadership of Thomas Weber, Data Center Design Director, Align has transitioned into a premier global provider of technology infrastructure solutions. The company delivers key competencies in technology optimization initiatives— designing, deploying, moving, and consolidating technologies and advanced network infrastructures. Align offers a state-of-art workplace technologies that deliver unparalleled solutions in the areas of user spaces, conference rooms, and security elements, ultimately resulting in an efficient user-focused corporate office. They also deliver security networks and storage solution that drives technology deployment within a data center.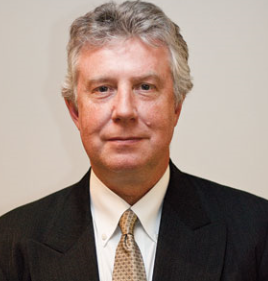 Align designs power, cabling, and data center pathways for more than 250MW of production-ready data center space across all industries and market verticals—from small regional hedge funds to the largest global cloud providers. As a complimentary service, Align also provides a unique specialty—migration support services to help companies to move from their current facility to a new one. Their certified designers and project managers have an average of 20 years experience. Following are the insights shared by Weber as to why the world's leading firms rely on Align to enable business and IT alignment and drive business growth.
Please elaborate on the three elements of Align's data center professional services: design and construction, collaboration, and migrations.
Most of the clients we have today are because of word-of-mouth, which reinforces the reputation that we have built and maintained, and the thoroughness that we show during a project. We have expert CAD personnel that help us to offer a best-in-breed design set that encompasses everything from CAD and elevation drawing, pull schedules, and scope of work. Every element necessary for the delivery is detailed out according to the operations within a specific data center in the design-build phase. What's really important is to put together a properly structured cable plan, and for that, we work with the stakeholders at an organization to understand their current status, pain points, and future roadmap.
Through this process, the 'results to be accomplished' can be decided proactively. It is a hugely collaborative and iterative process that ensures that the right design is presented to our clients.
Align designs power, cabling, and pathways for over 250 MW of production-ready data center space for many industries from small regional hedge funds to the largest global cloud providers
Another aspect that differentiates us is our project management staff. Align's data center project managers know how to get the job done quickly, and on a budget, while meeting all of the client expectations. Our build management method offers customers unparalleled value, including "a hands-off approach," handling everything for the client and keeping all stakeholders informed of the progress and project milestones, while allowing them to focus on their day-to-day job of running their organization's critical facilities. The average experience that an Align project manager has is 10+ years, which leads to familiarity with the process and better project execution results. Further, we deploy best-in-class migration practices, which are being leveraged by companies such as Dell EMC, HP, and Hitachi. We are their go-to premier partners.
Is there a specific industry that Align targets its solution toward?
We target a variety of markets that includes the largest cloud providers, telecommunications, life sciences, insurance, and financial services organizations. A lot of our expertise in risk analysis and future-state design is leveraged and highly valued by small and medium businesses (SMBs) as well. They have diverse applications that rely heavily on data availability, and that's where we step in.
What are the managed services that Align provides in the data center arena?
Align's managed service offer cutting-edge cloud and security solutions to improve daily operations. Our managed services group provides first-line support for many of our customers. We monitor everything from circuit uptime to the compute stack. Align's NOC engineers work day and night to help enterprises eliminate risk, meet compliance standards, and scale their IT operations, as and when businesses need change.
One of the larger elements of our managed services business is cybersecurity where we conduct seminars to present the ways in which the customers' data can be compromised. Educational sessions and take-away information is distributed in these classes to help them prevent risks and threats. Align also offers protection by partnering with the big guns in the IT industry. With Align's award-winning managed IT services, many of the world's largest financial firms, retailers, and Fortune 500 providers have been able to reduce the cost of IT operations, minimize risks, and ultimately provide better service to clients. Our proven platform is built with current and emerging technology in mind and is supported by our experienced team of IT engineers and infrastructure experts.
What lies ahead for Align?
Currently, we have offices in New York, London, Chicago, San Francisco, Arizona, New Jersey, Texas, and Virginia. This helps us to create a strong base in the leading data center markets. We have delivered our solutions in 12 different countries in Europe, South America and Asia. For the future, we will be tapping into the opportunities in North America, Amsterdam, Frankfurt, Dublin and the Nordic Regions.
Our history in the financial sector will help us to get the lion's share in the banking sector in the next two years. The data center market is converging toward collaboration-based solutions as the bigger companies are acquiring the smaller ones. Align will be at the epicenter of this transition, helping to seamlessly address any challenges of our client's data center migration operations.