The Situation
A large cloud services firm signed a lease with a global data center provider for a 7MW data center suite in Chandler, Arizona. The data center construction had a contracted completion within 180 days — 107 days from Greenfield to commissioned power which would allow the client could begin installing cabinets and building out their technology infrastructure.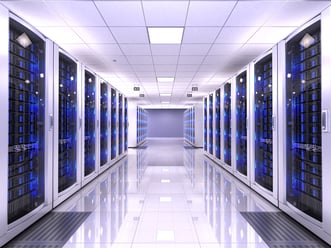 The Solution
The data center provider ordered the long-lead items immediately and began scheduling the labor and materials needed to meet the milestone dates. Align partnered with this firm to understand the data center client's technology infrastructure fit-out requirements.
Once the team had client-specific technology needs in hand, Align designed the infrastructure requirements that allowed for the construction team to build out the site to correspond with client specifications. The careful coordination permitted our technology fit-out work to begin well ahead of normal construction commissioning — a key milestone of the project.
Further complexity was added to the build as the client required their network equipment to be brought online ahead of the completion of the standard technology fit-out. Align and the data center provider worked with the client to prioritize areas for equipment-ready service. The collaboration, driven by our flexibility and out-of-the-box thinking, met timelines and provided the client with the clean environment needed to complete their tasks.
The Results
Our joint team had only one goal in mind: to deliver a fully functioning, state-of-the-art IT-ready data center for the client. While different members handled different aspects of the project, each team communicated their progress and milestones to allow seamless transitions between the construction and technology infrastructure milestones. Our extensive data center experience, coupled with tight collaboration and flexible planning, enabled the client to move into the data center on time in a space that met all the project requirements.