BlackRock, Inc. is an American global investment management corporation based in New York City. Since its founding in 1988, BlackRock has become the world's largest asset manager, with over $6.5 trillion AUM. BlackRock operates globally, with 70 offices in 30 countries, and clients in 100 countries.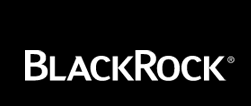 Align has been a trusted IT Technology partner with BlackRock since 1998. Over the ensuing decades, we have collaborated with BlackRock on office buildout and refits, Datacenter projects and relocations in 25 countries, across 6 continents.
We designed and built the technology infrastructure for BlackRock's New York City headquarters. The project included 15 floors of the back office, a trading floor, and a new data center. Since then, we have provided design, IT construction management, and program management services for BlackRock's portfolio of offices and data centers. Our global services included over 3 million square feet of data center real estate, over 75 new offices and trading floors, and relocation of more than 20,000 employees.
Featured services included:
IT Construction Management
Cable infrastructure design
Technology relocations
Data center design and build
CAD Services