Webinar Hosted by Align and Berdon
What to Expect
As the COVID-19 health crisis continues to change the way we live and work, technology has emerged as an agent of change, ushering in a new era of remote working and virtual collaboration. Remote connectivity and a new universe of collaborative tools have surged to help companies stand firmly and sustain operations during these unprecedented times.
During the webinar recording, COVID-19: How Technology is Launching a Remote Workforce Revolution, experts on IT infrastructure and technology discuss key business considerations and actionable steps to envision, implement and secure an optimal remote work environment.
>> Use the form to the right to download the recording <<
In this resource, you will learn:
How to achieve a productive and fully operational remote workforce
Best practices from Berdon's own transition
Cybersecurity pitfalls and tripwires that have emerged in this societal shift into a remote workforce
Technology considerations and emerging trends
And more!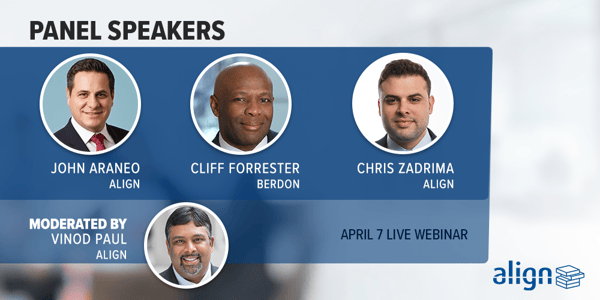 Speakers
Moderator
Vinod Paul, Chief Operating Officer of Align